Makar Paseniuk: ICU backing Ukraine's start-up sector with venture capital
ICU, an independent asset management, private equity and investment advisory firm specialising in Central and Eastern Europe, hosted a panel on artificial intelligence at Ukraine Davos House entitled 'Artificial Intelligence and the Future of Work' as part of the company's sponsorship of the event.
Commenting on ICU's sponsorship, Makar Paseniuk, Managing Partner at ICU said, "We are proud to support events that shine a spotlight on creative and innovative projects in Ukraine as well as the attractive investment opportunity in the country."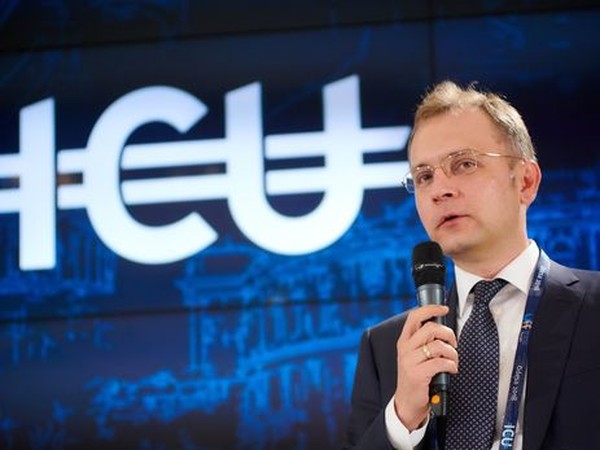 The panel with Makar Paseniuk was moderated by Giles Farley, co-head of ICU Venture and Tech Investments, and featured experts on artificial intelligence and the future of work including:
Alexandra Johnson, founder and managing director of Global Technology Capital: Amongst the most influential investors in emerging technology companies in the CIS region.
Joe Landon, vice President of Lockheed Martin: Leads a team focusing on enterprise collaboration for the human and robotic exploration of deep space.
Imtiaz Adam, founder and CEO of Deep Learn Strategies: Leads a team focusing on utilising artificial intelligence for next generation drug discovery.
The panel discussion included views on recent trends in artificial intelligence, including investing in artificial intelligence start-ups, how artificial intelligence could potentially disrupt all industries and the Ukraine's role as an important IT outsourcing hub in the CIS region.
During the discussion, Alexandra Johnson, an active investor, praised Ukrainian entrepreneurs and noted that they have a positive reputation in the Eastern European region. She highlighted their innovative outlook as a key reason why many Ukrainian entrepreneurs would like to work with ICU.
Last year, ICU invested in five Ukrainian start-ups, including Petcube, a global leader in the connected pet devices market, and Hideez, a hardware and software developer, which creates multi-purpose wireless security keys. ICU's venture capital business strategy is to invest in companies with a proven business model and ambitions to expand and innovate their product.
Makar Paseniuk key takeaways from the panel include:
Big data as a key driver of artificial intelligence
Artificial intelligence and big data are complimentary to each other as big data can analyse large data sets. The data can then be utilised by a machine-learning algorithm capable of reproducing and improving that behaviour.
Education reform
Education needs to adapt to advancements in technology. There is an increasing demand for talent in artificial intelligence, but not enough workers with the relevant skills available to satisfy this demand. Part of the solution involves reforming the way maths and science is taught to children. It needs to be fun and interactive, so they are better engaged with these subjects.
Ukraine can be highly influential in the CEE start-up space
Ukraine can become a leading player in the venture capital and start-up world given its position as one of the largest IT outsourcing markets globally, which has been built on the back of a strong foundation in precise sciences such as mathematics and physics. Venture capital investors have been influential in assisting ambitious companies, however ultimately Ukraine needs to encourage professional investors which will help the growth of the sector on an international level.
Commenting on the panel, Makar Paseniuk, Managing Partner at ICU, said:
"We have an abundance of talent in Ukraine with many of our graduates holding a degree in technology or science. As a result, Ukraine is now established as the third largest outsourcing market in the world. At ICU, we are focused on supporting the growth of Ukraine's start-up, which is evidenced by our venture capital business investing in five start-ups last year.
"Ukraine Davos House is the ideal platform for highlighting innovation and creativity in Ukraine. We believe it has been influential in changing global perspectives of Ukraine's business and technology ecosystems. Now in its second year, Ukraine House Davos showcase opportunities to invest in the new Ukraine as it integrates its economy with the European Union, making the most of its strengths in "brains, hands and grains" as well as technology, manufacturing and agribusiness."
The overall theme of Ukraine Davos House was Ukraine: Creativity, Innovation, Opportunity. The event was hold in Davos, Switzerland from January 21-25, 2019, and featured a week of panel discussions, cultural events and networking sessions for the business elite around the world.
---
About ICU
ICU is an independent asset management and investment advisory firm specialising in the emerging markets of Central and Eastern Europe.
Founded in 2006 by senior investment professionals from ING, ICU is Ukraine's leading asset manager with over $500m in assets under management. Managing Partners Makar Paseniuk and Konstantin Stetsenko are majority shareholders of ICU.
Our current strategy includes significant allocations to venture capital, alternative energy & renewables and distressed debt.
Our veteran investment team has experience in private equity & venture capital, high yield corporate debt, distressed debt, restructurings and other special situations across a number of emerging markets. Investment decisions are supported by robust macroeconomic and sectoral analyses from our in-house team of research economists.
We aim to provide our clients with superior risk-adjusted returns across a number of asset classes. The firm is expanding its reach into key European markets via a combination of organic growth and acquisition and continues to expand the range its investment offerings.